About
---
What is SANA
SANA stands for "Sabah Nurses Association".
Why SANA was formed
It was formed in 1978 as a platform to promote cooperation and unite all categories of Sabah nurses to contribute professionally and socially in the advancements of nursing in Sabah. It followed the model of Malaysian nurses association in promoting nursing as a profession by advocating for continuing education, evidence based clinical practice, curriculum and standards development, nursing research and modern administrative practices through legislative and regulatory changes.
Short information about the Founder
Born in 1941 at Kg Ranggu, Jalan Apas, Tawau
Schools attended - St. Patrick and Holy Trinity Secondary School, Tawau
Nurse training at Nurses Training School, Queen Elizabeth Hospital, KK
Professional qualifications - Sabah Registered Nurse, Malaysian Registered Nurse, State Registered Nurse, England and Wales, Nurse Tutor Diploma, University Malaya.
Appointed as Nurse Tutor in 1971 and promoted as the Principal Tutor in 1976
Courses attended overseas sponsored by State, Federal government and WHO. Certificate in Education Management, Sheffield Polytechnic, Certificate in integration of family planning in the basic nursing curriculum. Bangkok, Certificate in teaching strategy and administration, University of New South Wales, Sydney, Certificate in Curriculum Innovation and Projecy Management, University of Connecticut. New York
Appointed as member of Malaysia Nursing Board for 3 consecutive years from 1978 to 1988
Appointed as member of the Education Committee and Accrditation Committee, Malaysian Nursing Board
Member of voluntary organisations- Persatuan Antidadah, Red Cresent Society (lecturer), St. John Ambulance (lecturer), Founder of SANA and Honorary Member
State and Federal Awards - ASDK, ADK, PPN
Examiner of State and National Nurses Final Examinations
Editor of SANA Bulletin and Berita Jabatan Perkhidmatan Kesihatan Sabah
Author of a book on Development of Nursing Education in North Borneo (Sabah)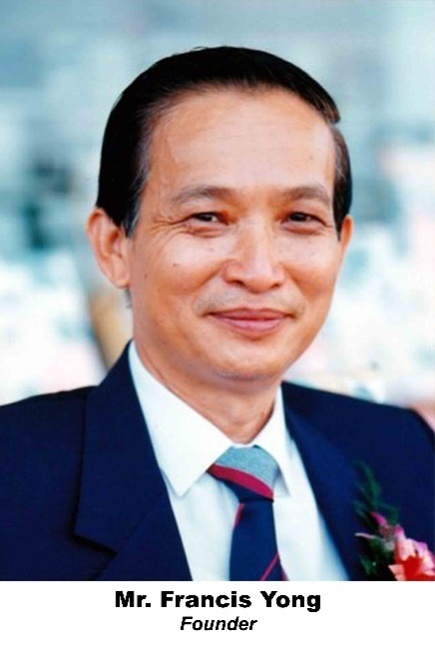 ---
What is the main goal of SANA
We are committed to support the government's effort / initiatives to strengthen the health services by enhancing capabilities of its members through collaborative efforts, incorporating research and development, programmed initiatives, networking, partnerships and information services with other agencies, thereby contributing to the development of a world class nursing workforce.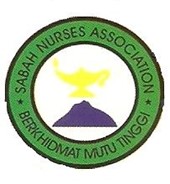 SANA logo
The design, interpretation of colours, and symbols found in the SANA logo were conceptualized by the tutors. The original motto was "AGE QUOD AGIS" in Latin which means "whatever you do, do it well." Sister Zahara Sarudin of Female Surgical Ward was asked to translate it into Bahasa Malaysia and the motto became "Berkhidmat Mutu Tinggi".
Interpretation of colour and symbols of the emblem
Green

Circular stands for the desire to progress with times in nursing.

Blue

Mount Kinabalu stands for promotion of a highest standard of nursing.

White

Stands for good professional and moral conduct.

Golden Yellow

Florence Nightingale Lamp stands for illumination of the way to good health and carry out this dury with pride, dedication and dignity.
---